Yoga for men
July 2, 2014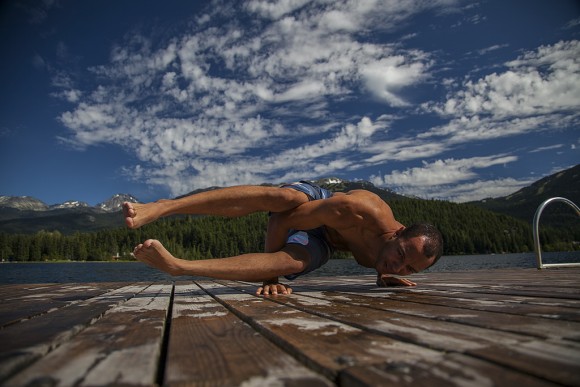 Nowadays the practice of Yoga has become very popular among the female community, but did you know that it is believed that this discipline was an exclusive activity for men? As you read, this so called science, provides many benefits for men who practice it.
As you know, Yoga is an ancient practice that helps us to keep our mind and healthy through breathing exercises and meditation as well as some body postures.
If you are a man, or a woman who has a man at home which still has the belief that "men do not cry", here we will share some of the most important benefits that can give you that boost and help you decide once and for all to start practicing Yoga :
Toned muscles: There are certain positions that require a significant effort, so you must use your physical strength along with adequate breathing techniques that will allow you to work certain muscle groups.
Increase flexibility: Unlike women, men are less flexible. Routines can be different but do not worry, some positions will help you to balance your body and correct those imbalances that are physical limiting your body strength and natural elasticity.
Feel more motivated at work: As you keep practicing multiple breathing techniques and meditation, Yoga will give you the feeling of motivation that will make you feel with more energy in your work. It will also help you to increase your concentration so your productivity will rise considerably and your stress levels will diminish eventually; you will get rid of tension and toxins which are harmful to your body.
Improve your health along the way: As time passes by it is very common that our body, muscles, organs and cells stop working as when we were 18. Practicing Yoga will help you to revitalize your body and will be a way to fight some of the diseases when becoming old such as prostate cancer and will help you to lower the risks of sexual impotence.
As you can see, excuses are over. It's time to forget the stereotypes and start practicing Yoga!
Photo by:
Rishad Daroowala