What is a Yogic Way of Life?
October 25, 2013
What is a Yogic Way of Life?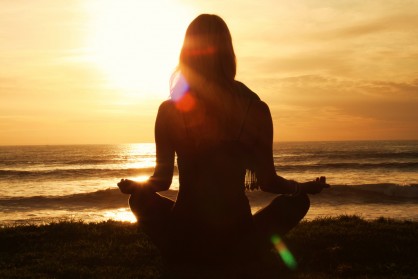 Starting a Yogic way of life demands patience and willpower to reach a more conscious and happy life. Hold on tight! This great journey you're about to start will give you the tools to be thankful and responsible for what surrounds you without feeling attached.
Once you choose the Yoga style you wish to practice, you will see that they all have more or less the same goal: help you improve your body, mind, and soul. Following a Yogic lifestyle makes it easier to build richer and more spiritual relationships.
To reach higher levels of a Yogic lifestyle you have to keep in mind that your body is a temple and that you should treat it accordingly. Watch what you eat, improve your habits, control your sleeping time, and avoid foods or routines that can affect you.
On your journey to reach a better life, you have to listen to your instructor; he is the one who will teach you how to transfer the state you achieve in your Yoga Classes to your daily life. As master Yogi Bhajan quoted (he brought Yoga Kundalini to the west): "it is the birth right for every human being to be healthy, happy, and holy".
Picture by:
Sara Williamson