Picking a Yoga Mat
October 23, 2013
Picking a Yoga Mat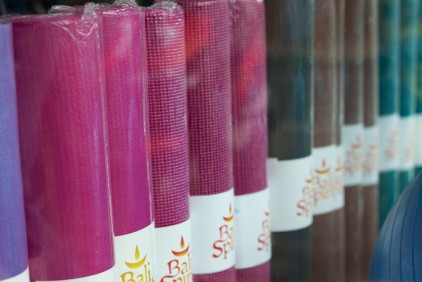 Once you decide on taking Yoga classes, one of the first decisions you will have to make is which Yoga Mat is best for you. There are many types available and you should not let yourself get carried away by prices or your favorite color.

It is important that you consider which material it is made of; there are many options including synthetic materials like PVC or polymers, although they aren't biodegradable. Some are made of natural rubber but after some time they can become sticky and tear down easily. Try mats made with natural fibers like jute (a vegetable fiber), since most of them are antibacterial. It is worth spending a little more on a personal object that will make you feel comfortable during your Yoga Classes.

On deciding what Yoga Mat you will buy, it is important to consider what Yoga style you're going to practice, the place where your sessions will take place, and most of all, how easy it is to clean. Some materials can absorb too much sweat and become smelly or house fungus or bacteria that could harm your skin.

If you need help deciding which is best for you, ask your instructor. Although some Yoga studios have mats for rent, we strongly recommend you have one of your own. A Yoga Mat is a very personal object that should be only yours to use.

​
Picture by: mckaysavage.