Yoga Retreats: A One of a Kind Experience!
December 9, 2013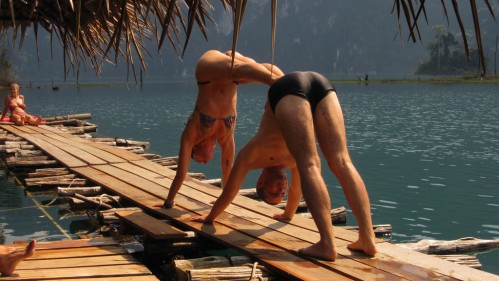 Yoga Retreats: A One of a Kind Experience!
You've already started
your Yoga Classes
and no matter if you're a beginner or not, there are many places offering programs specializing in relaxation and in getting renewed through this discipline.
Ask about the type of Yoga they practice and the nature of the retreat you're interested in. Sometimes it all depends on the instructor or where it takes place, but overall the main goal is to help you achieve a spiritual change and a greater connection with your innerself.
Programs include asanas, pranayamas, and meditation exercises. They are usually designed to enjoy nature and the environment with side activities like hiking or beach walks, and at the same time they give you the opportunity to relaxing by getting a massage or other spa treatments.
Yoga retreats usually include meals and a well thought of program which includes free time to meet your fellow partners or relax on your own. Some destinations are growing popular for this kind of experience, including Tulum in Mexico and the island of Holbox.
Picture by:
Tiffany Lindsley
.