Some Habits you Must End
January 13, 2014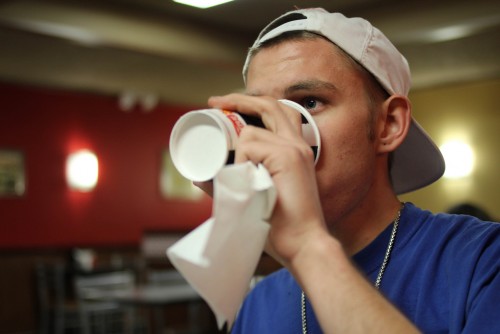 Some Habits you Must End
We already gave you some useful routines to improve your life, but there are many things we are constantly doing, that are less than beneficial for us. These poor habits are not easy to get rid of, but with willpower and a little effort you can get rid of them and have the lifestyle you are looking for.
1. Stop having sugar beverages.
Pop sodas, can juices, commercial iced tea, and energy drinks have high caloric levels, besides using corn syrup or sweeteners. You can set small goals and look for drinking alternatives. Most of the time, the sugar need is stronger than the thirst we feel.
2. Avoid using cell phones when you eat.
Yes, we live in a different era but we use them a lot while we spend time with our friends and family. Seize the day; enjoy being surrounded by the ones you love, and they will thank you.
3. Lower the horn use
. Noise is a big distractor and if you live in a big city, auditive pollution grows faster. Start with yourself; a car horn utility is to warn pedestrians or other cars when someone is in danger, so use it only when you must. Your stress levels will go down, while your patience to drivers increases.
4. No more "only a few more minutes"
. We postpone what's inevitable every day, only to have a few more minutes of sleep. During this time you can read, meditate, or even take a small walk through your neighborhood. If you start doing this (and achieving it), it will get easier to be on time with your daily schedule.
Picture by:
Dak Films™
.